Eternal philosophy is beautiful, and people have been yearning for it.
However, the ever-evolving trivial things always make people happy.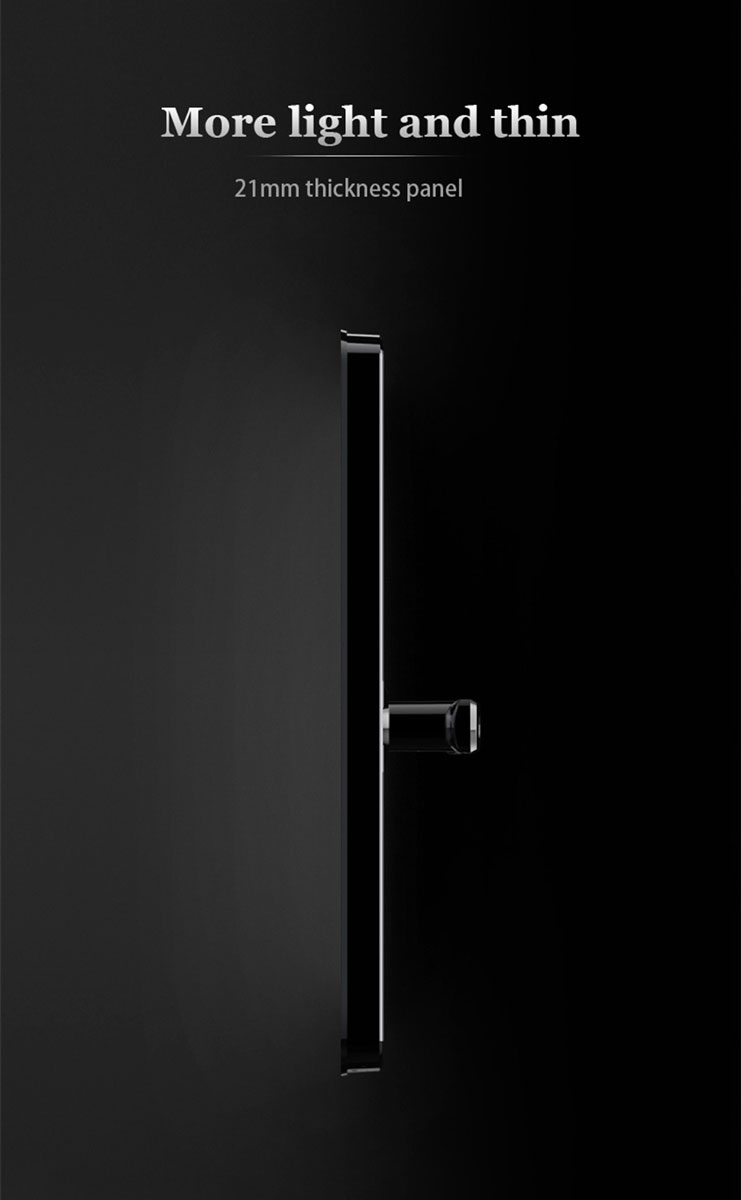 The new generation of E3 fingerprint handle door lock can help you get rid of the trivialities of opening the door.
In daily life, E3 smart lock provides millions of users with ordinary life aesthetics and poetic experience.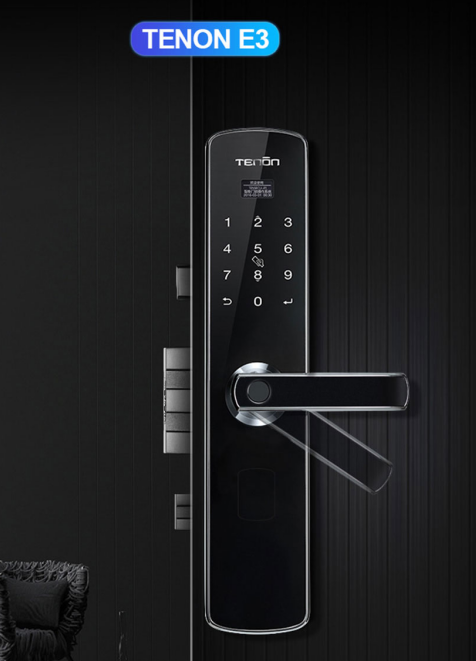 The stylish and ultra-thin integrated design is the beauty of the design and the integration of materials and craftsmanship. Keeping to the philosophy of" less is more", E3 fingerprint touchscreen keyless door lock is dedicated to improving the living environment by-product driving.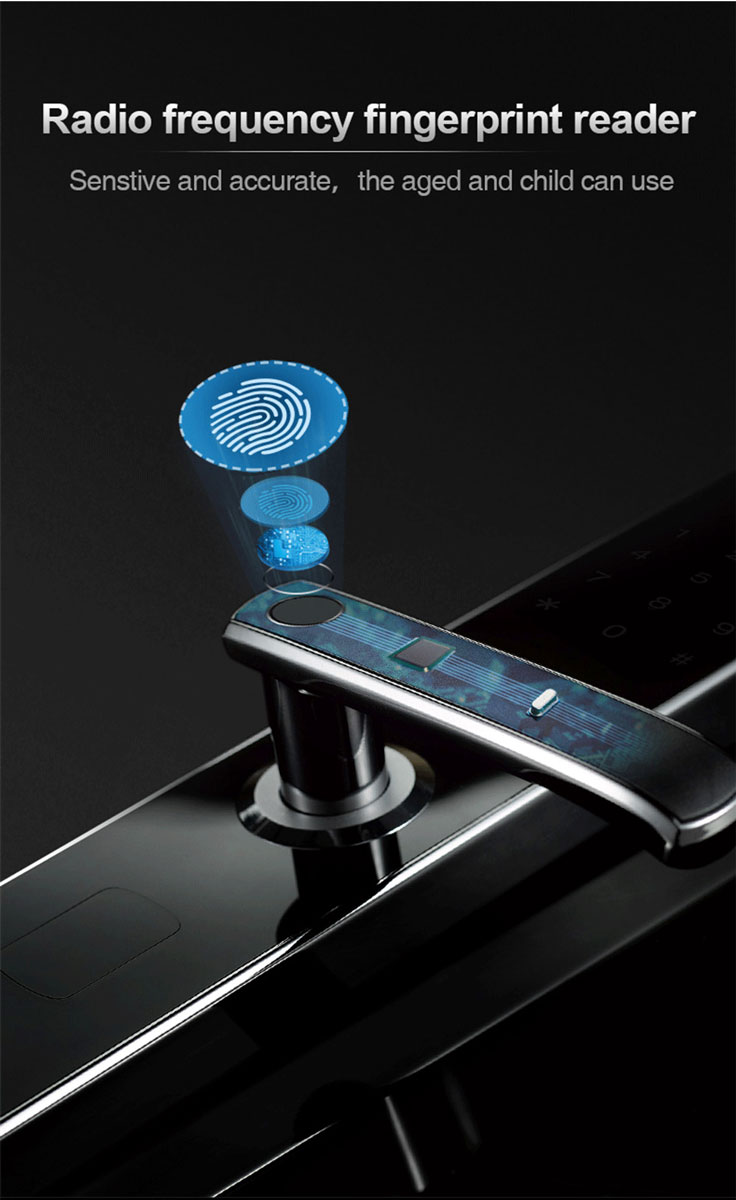 To upgrade the cylinder and release the strength, the innovative technology empowers to the quality lives. The bionic semiconductor fingerprint head is matched with intelligent computing to collect and improve owner information.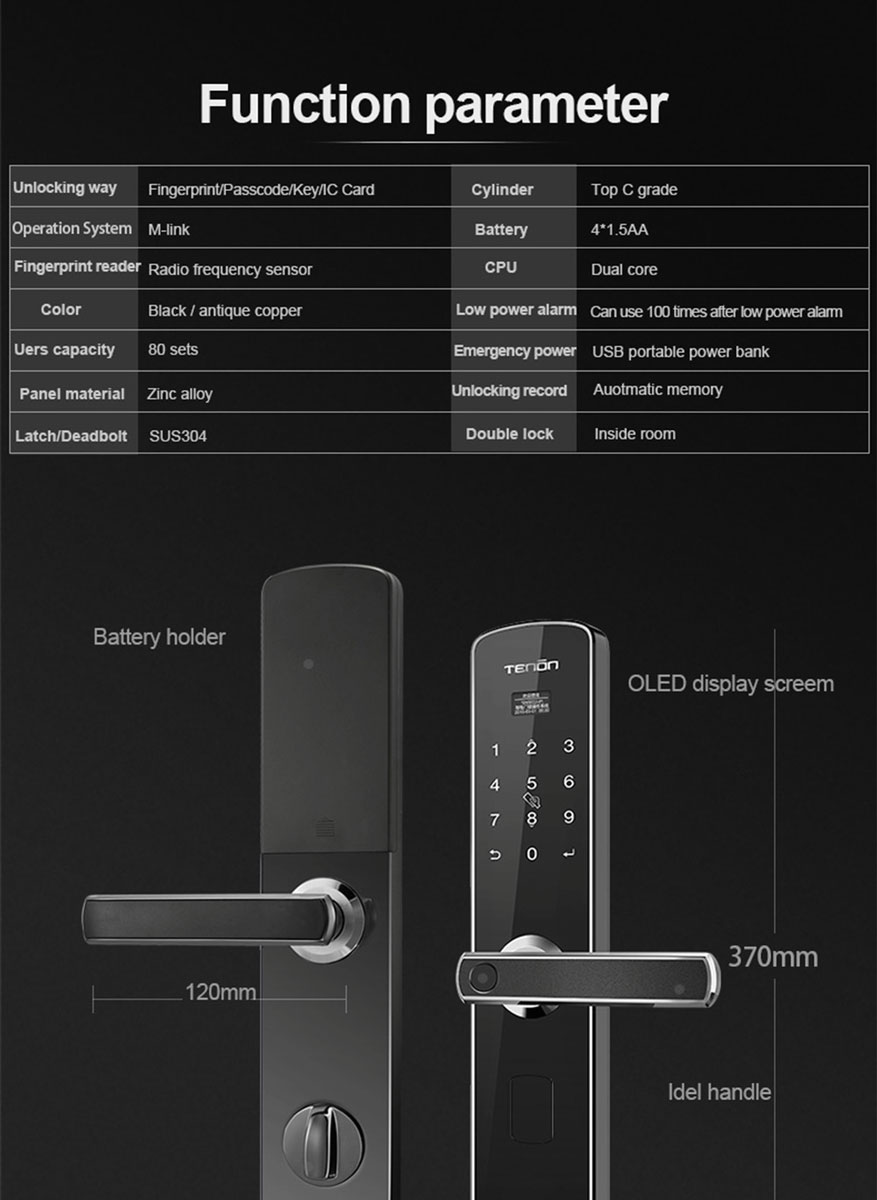 Door locks are an important step towards a better life.
A lock separates the indoor and outdoor.
Indoors is the people's yearning for a safety environment.
Outdoors are the original intention and responsibility of protection.
Welcome to reach out us at info@aptenon.com for further information.